For stainless steel benches in Perth that are going to be subject to daily onslaughts of cutting, chopping, oil, grease, grime, coffee or just about anything else that you can throw at it; trust CRFWA to fitout your work area to the highest fit and finish in the industry.
All custom made stainless steel work benches and all of our other custom made fabrications are all produces locally by our highly trained and experience staff at our facility in Malaga, Perth WA. From initial measurements to the final install, let CRFWA take the hassle out of every step of the process.
CRFWA have had extensive experience building custom made stainless steel benches for Perth establishments such as:
Restaurants
Commercial kitchens
Bottleshops
Petrol stations
Bakeries
Retirement villages
Hospitals
Residential homes
Fast food restaurants
And much more!
We also offer preventative maintenance service and 24/7 emergency support, to ensure that your commercial benches stay in great working condition to give you total and complete peace of mind.
Call us now for a free quote on (08) 9249 4889 and we look forward to building a custom, local solution to fit your needs soon.
Alternatively email us today at brendan@crfwa.com
WHY CHOOSE CRFWA:
We are 100% customer centric and guarantee friendly service.
We provide 24/7 after sales support.
We provide obligation free quotes at no cost.
We build all custom solutions locally in Malaga
We have over 16 years combined experience for your peace of mind.
---
COMMERCIAL TESTIMONIALS
Nando's
Brendan and Rob at Custom Refrigeration and Fabrication have done numerous pieces of work for us at different stores around Perth. They have done coolroom and freezer room custom intallation, stainless steel bench fabrication, exhaust canopies, and wall clads for us. They have also done store air conditioning. We are very pleased with their level of professionalism and service and would recommend them to anyone looking for their services. We are very happy and we have continued our relationship with them.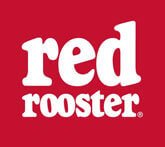 Red Rooster
Custom Refrigeration and Fabrication have been responsible for the stainless steel fabricating of our racking, benchtops and wall clads, as well as store air conditioning and coolroom manufacturing and installing. Their full service is convenient and helpful; we have used their services in multiple stores around WA. We are happy with their work and pleased with the results.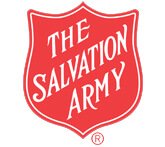 Benjamin Day
Director of Emergency Services The Salvation Army – Western Australia Division
We recently found out about Custom Refrigeration and Fabrication following the recent fires in Waroona. Brendan contacted us to offer the use of his mobile coolrooms free of charge for the fires. We were in the process of constructing our own coolroom and utilised the services of Custom Refrigeration and Fabrication to build the trailer for us. We were very happy with our finished product and was completed within a week of ordering. We will use Brendan and his team for future projects.
Sue Abernethy
We commissioned Custom Refrigeration & Fabrication to design and build our walk-in cool room and install air-conditioning in our multi storey residence. I found Brendan, Rob and the team to be extremely reliable, efficient and professional in their work. They were faced with a few issue as the house is 3 storeys but they were very helpful and knowledgeable with placement of motors/pumps and in suggesting more aesthetically pleasing and practical finishes to hide the required pipe work. There was nothing that was too hard for them, they would work out solutions and then just get the work done. We are absolutely thrilled with the workmanship they provided. We have no hesitation in highly recommending them to anyone. Kind regards