Air Conditioning Service, Repairs, & Installation Perth
Custom Refrigeration & Fabrication are local professionals and provide round the clock support for all of your air conditioning repairs, servicing and installation.
Our main Air Conditioning services comprise of:
Not what you're looking for? Get in touch with us today and let us know how we can help. We're determined to finding and sourcing the perfect solution to satisfy your every need. Call us now. (08) 9249 4889.
---
Affordable Air Conditioning in Perth
We pride ourselves on attention to detail and the installation of high performance premium brands which have been engineered to individual customer needs. This has seen our client base double in the last year. And the feedback we get from our customers is the reason why we are Perth's preferred supplier of air-conditioning services for residential and commercial needs.
We only recommend premium equipment from the major suppliers and include the best warranty, service, and long term support. Some of our Brands include:
A signature brand boasting the latest Japanese technology and energy saving efficiency.
Installed in some of the most innovative and unusual building applications,
For a great inverter range featuring filtering, energy savings and fine temperature control
For quality evaporative air conditioning systems across Perth.
Multi-zone ducted gas heating with exceptional temperature controls to warm your home in minutes.
Visit Our Factory in Malaga
We operate from our premises in Resource Way, Malaga. Here we fabricate our equipment using the latest products and technologies. We have an on-site custom stainless steel manufacturing facility to complement our Perth air-conditioning and refrigeration products.
We design, engineer, schedule installation, provide on-site management and provide emergency supplies all from our Factory in Malaga. We guarantee rigorous procedures and standards are followed with each installation to ensure high standards.
---
Cooling Solutions for Home, Office and Light Commercial Buildings
Expertise in project consultation, design, manufacture and installation of specialized systems means our experienced team can service buildings from residential homes to industrial and commercial projects.
The company can install or refit evaporative air conditioning, and ducted or reverse cycle air conditioning to existing buildings as well as projects under construction. We also provide additional consultancy services at no extra charge for double-story installations.
These services include the provision of duct sizing and layout drawings for the builder, as well as detailed works schedules with electrical and penetration information.
---
Free No-Obligation Quote
Let the comfort experts at Custom Refrigeration help you find the perfect solution to your heating and cooling needs. Contact our friendly staff to arrange a consult or quote.
COMMERCIAL TESTIMONIALS
Nando's
Brendan and Rob at Custom Refrigeration and Fabrication have done numerous pieces of work for us at different stores around Perth. They have done coolroom and freezer room custom intallation, stainless steel bench fabrication, exhaust canopies, and wall clads for us. They have also done store air conditioning. We are very pleased with their level of professionalism and service and would recommend them to anyone looking for their services. We are very happy and we have continued our relationship with them.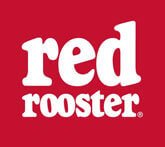 Red Rooster
Custom Refrigeration and Fabrication have been responsible for the stainless steel fabricating of our racking, benchtops and wall clads, as well as store air conditioning and coolroom manufacturing and installing. Their full service is convenient and helpful; we have used their services in multiple stores around WA. We are happy with their work and pleased with the results.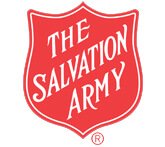 Benjamin Day
Director of Emergency Services The Salvation Army – Western Australia Division
We recently found out about Custom Refrigeration and Fabrication following the recent fires in Waroona. Brendan contacted us to offer the use of his mobile coolrooms free of charge for the fires. We were in the process of constructing our own coolroom and utilised the services of Custom Refrigeration and Fabrication to build the trailer for us. We were very happy with our finished product and was completed within a week of ordering. We will use Brendan and his team for future projects.
Sue Abernethy
We commissioned Custom Refrigeration & Fabrication to design and build our walk-in cool room and install air-conditioning in our multi storey residence. I found Brendan, Rob and the team to be extremely reliable, efficient and professional in their work. They were faced with a few issue as the house is 3 storeys but they were very helpful and knowledgeable with placement of motors/pumps and in suggesting more aesthetically pleasing and practical finishes to hide the required pipe work. There was nothing that was too hard for them, they would work out solutions and then just get the work done. We are absolutely thrilled with the workmanship they provided. We have no hesitation in highly recommending them to anyone. Kind regards