Split System Air Conditioning
If you're after ideal comfort, quiet, convenient heating and an environment-friendly, cost-effective solution, then Split System Air Conditioning is the perfect solution for your home.
We carry a premium range of brands, selected because of their superior performance and advanced technologies. Custom Refrigeration & Fabrication are committed to making sure we understand your requirements, so all of our Split System Air Conditioning systems are custom suited specifically to complement your room.
Split System Air Conditioning is the most efficient, affordable and effective cooling system for individual rooms or spaces, and Custom Refrigeration & Fabrication are the most reliable, hard working professionals in Perth. Call us today for a quote. (08) 9249 4889.
---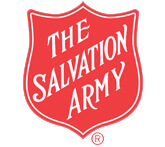 Benjamin Day
Director of Emergency Services The Salvation Army – Western Australia Division
We recently found out about Custom Refrigeration and Fabrication following the recent fires in Waroona. Brendan contacted us to offer the use of his mobile coolrooms free of charge for the fires. We were in the process of constructing our own coolroom and utilised the services of Custom Refrigeration and Fabrication to build the trailer for us. We were very happy with our finished product and was completed within a week of ordering. We will use Brendan and his team for future projects.
Sue Abernethy
We commissioned Custom Refrigeration & Fabrication to design and build our walk-in cool room and install air-conditioning in our multi storey residence. I found Brendan, Rob and the team to be extremely reliable, efficient and professional in their work. They were faced with a few issue as the house is 3 storeys but they were very helpful and knowledgeable with placement of motors/pumps and in suggesting more aesthetically pleasing and practical finishes to hide the required pipe work. There was nothing that was too hard for them, they would work out solutions and then just get the work done. We are absolutely thrilled with the workmanship they provided. We have no hesitation in highly recommending them to anyone. Kind regards
Nando's
Brendan and Rob at Custom Refrigeration and Fabrication have done numerous pieces of work for us at different stores around Perth. They have done coolroom and freezer room custom intallation, stainless steel bench fabrication, exhaust canopies, and wall clads for us. They have also done store air conditioning. We are very pleased with their level of professionalism and service and would recommend them to anyone looking for their services. We are very happy and we have continued our relationship with them.
Red Rooster
Custom Refrigeration and Fabrication have been responsible for the stainless steel fabricating of our racking, benchtops and wall clads, as well as store air conditioning and coolroom manufacturing and installing. Their full service is convenient and helpful; we have used their services in multiple stores around WA. We are happy with their work and pleased with the results.